Though you might have come to Bordeaux for the specialties of the South West of France, like the magret de canard or the oysters, you'd be remiss to skip some of the excellent international restaurants that make up Bordeaux's superb dining scene. And while you wouldn't likely expect to find Singaporean cuisine in Bordeaux, a visit to Hutong is like taking a delicious trip to Singapore without ever leaving the World Capital of Wine.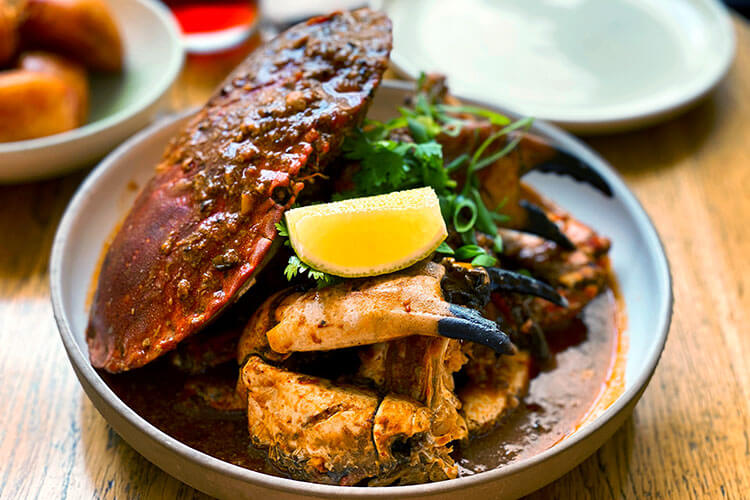 Hutong
Hutong is the passion project of couple Jason and Stéphanie Ang. A fervent foodie, Jason was born in Singapore, grew up in Sydney and eventually settled here in Bordeaux. He comes from a family of restaurateurs who own restaurants and bakeries in both Sydney and Singapore. And much like Singaporean food itself, which is melting pot inspired by various cultures, Jason has been inspired by his Singaporean-Australian-French life.
Arriving here in Bordeaux, Jason and Stéphanie missed Asian food. But their desire to recapture a bit of home went beyond the food itself. As Jason says, Singaporean food is as much about the food itself as Singaporeans passion for a good meal. Strangers will have kismet encounters because food brought them together. Singaporeans will quite literally get in the car and drive for hours for the best satay or the best chili crab. Food moves people.
While Jason had no formal training when he arrived in Bordeaux, he did have experience working in and even running parts of his family's various restaurants. And he and Stéphanie had the dream to open their own restaurant here. With a plan in mind, Jason went to work for Comptoir Cuisine.
He also enrolled in a course in GRETA to get a diploma, which was one of the administrative hurdles to opening a restaurant here in France. But what was only a requirement in order to realize a dream turned out to also be a great learning opportunity, in which Jason studied under Aurélien Crosato who was the Head Chef and the owner of Soléna at the time.
After completing his year of training, Jason and Stéphanie opened Hutong. More than five years later, Hutong is one of the must-try addresses in Bordeaux.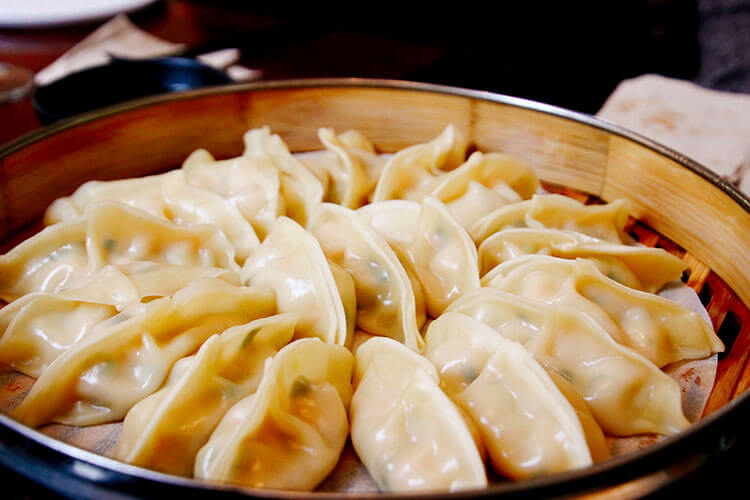 The Menu
At Hutong, the menu changes weekly. Working with a local supplier, fresh ingredients are sourced from Asia. Keeping everything 100% authentic, Jason stays true to his original recipes.
You'll find flavors of Pandan leaf – a staple of Singaporean cuisine – as well as ginger, sambal and gula melaka. The cuisine is varied with influences from not only Chinese and Malaysian cuisines, but also from Indonesian, Indian and even English cuisines.
The atmosphere is relaxed and friendly. There's both indoor space and a semi-outdoor terrace with a retractable roof which can be opened when the weather permits. And not to worry if your French to English translation of Singaporean ingredients isn't quite up to par. Both Stéphanie and Jason speak both French and English.
Hutong has a lot of dishes they've developed, but some of their signature dishes not to miss if available on the weekly changing menu are the wontons, Laksa Lemak and the Pandan cheesecake for dessert. You can find the weekly menu updated on their website if you'd like to see what they have in advance.
There's also a calendar of special events such as their Sunday Brunch, Chinese New Year menu or the much anticipated Chilli Crab Day. What would a Singaporean restaurant be without one of the unofficial national dishes on the menu? Sign up for their email list to be notified about these special events, as they usually book up quickly.
Location
📍
HUTONG
137 Rue du Tondu, 33000 Bordeaux
Reservations required and can be booked by email to
[email protected]
or by phone at +33 09 87 74 45 86
From Bordeaux Center, take the Line 4 Bus from Place Gambetta to the stop "Caserne Boudet". The restaurant is just a few minutes walk from the bus stop or about a 20 minute walk from Place Gambetta.