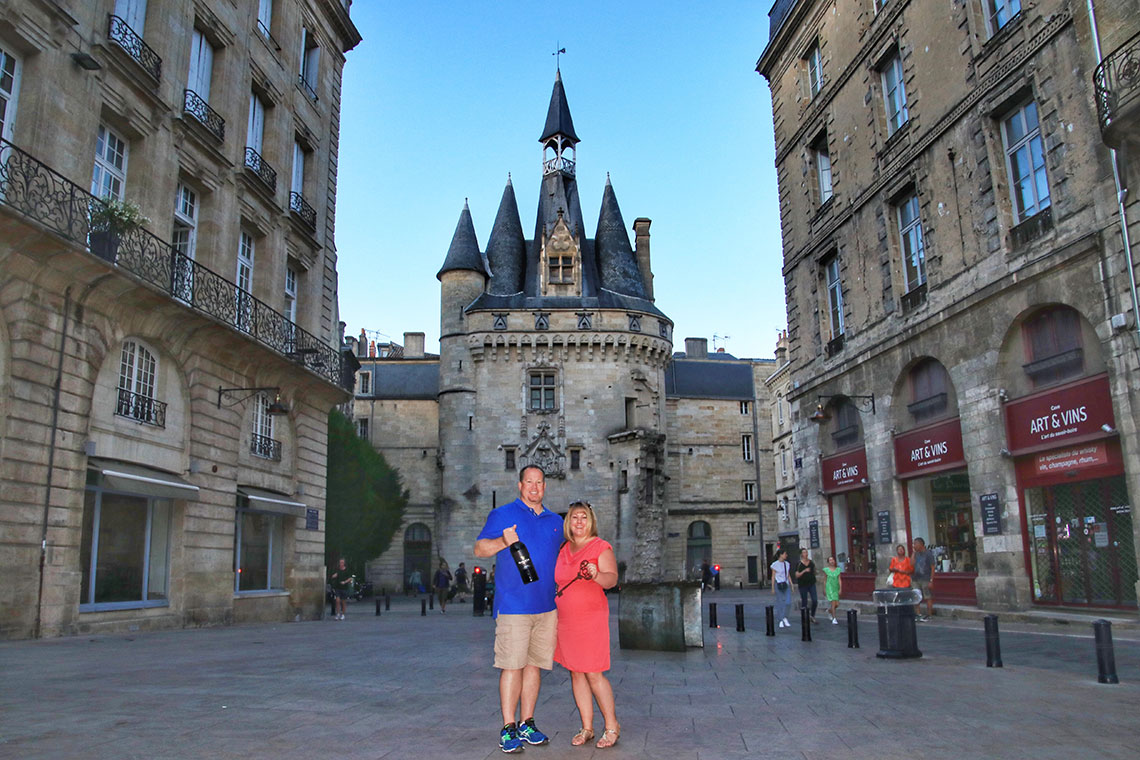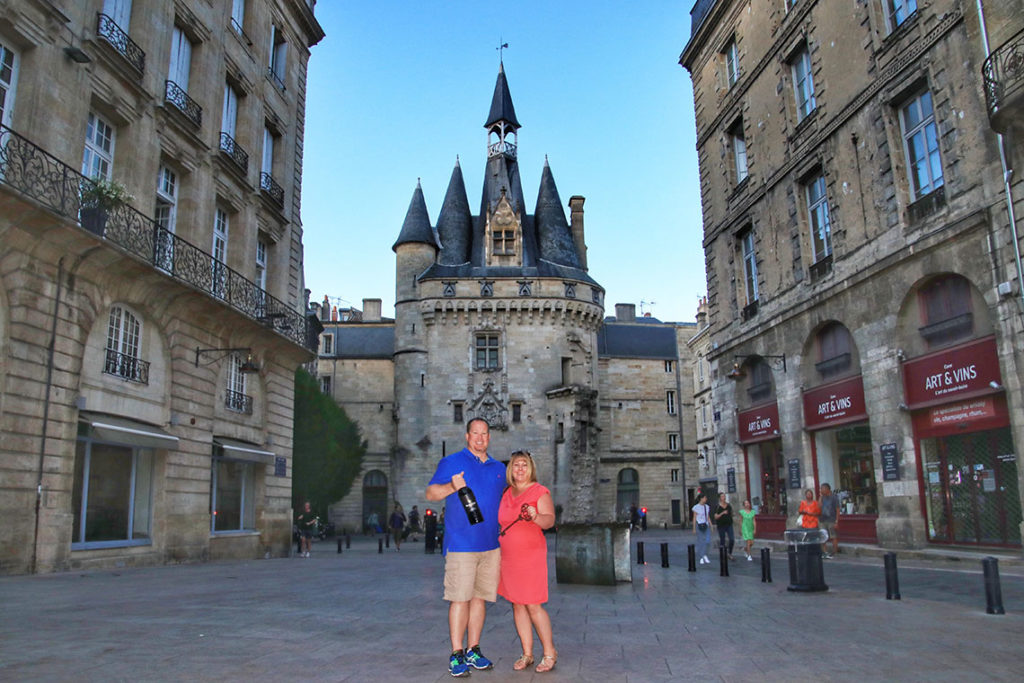 Bonjour! We're Jennifer & Tim, two Americans expats who call Bordeaux, France home.
We live right in the historic center in the quartier Hôtel de Ville – Quinconces of the city of Bordeaux. We're experts on all things Bordeaux, from everything to see and do to the best places to eat, drink and stay. And of course, we know Bordeaux wine!
Jennifer is from Erie, Pennsylvania and Tim is from Chicago, Illinois. We met while both living in Las Vegas, Nevada and have been married for nearly 18 years. So how exactly did two Americans end up in Bordeaux? It was kismet.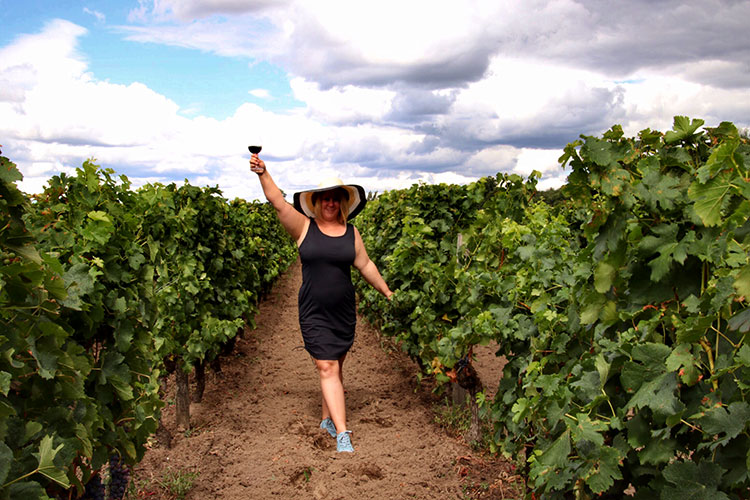 We came to Bordeaux on a press trip with our award-winning travel blog, Luxe Adventure Traveler, and fell in love immediately. Between the world-class wine, nearby beaches that are some of most beautiful in Europe and mountains within easy reach, Bordeaux was like the perfect marriage of our favorite things and it was the place that fit us. After seven years of living in Italy, we packed up and made the move to Bordeaux in 2016.
That move was actually only meant to last one year, but Bordeaux stole Jennifer's heart. From 2017 until 2019, we lived separately with Jennifer staying in Bordeaux and Tim living in Suffolk, England on his final assignment of his US Air Force career.
We love Bordeaux, so much so that we really decided to make the move a permanent one for both of us. We changed our status from renters to owners, diving in to the adventure of French real estate. We closed on and moved into our beautiful Bordeaux Centre apartment in September 2019.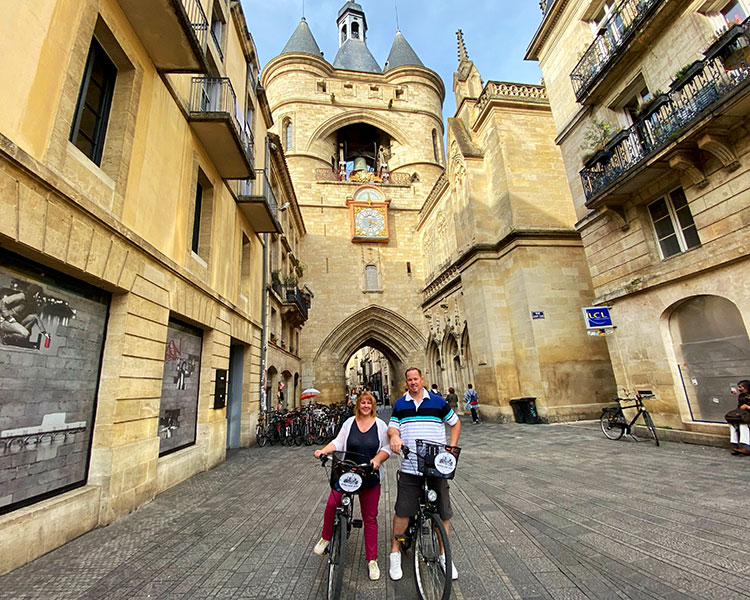 We're professional travel bloggers, though we really consider our venture as running a digital magazine. We started our first site, Luxe Adventure Traveler, in 2009. It became Jennifer's full-time job in 2015 after she left her career as a social media and communications strategist to pursue our site as a full time business. And Tim joined the team full-time in 2019 after retiring after serving 20 years in the US Air Force.
We've traveled to over 60 countries on 4 continents, always from our home base. Unlike many of our other travel blogger colleagues, we've never been nomadic. Even with as many beautiful places around the world as we get to see, we're always excited to come home to Bordeaux.
We were already the number one English language travel site about Bordeaux with our extensive library of content Jennifer curated over the past four years. Now we're sharing our love of Bordeaux in a dedicated site about all things Bordeaux. Truly the ultimate Bordeaux travel guide, you'll find everything any visitor to Bordeaux could possibly want to know.
When Decanter asked Jennifer to list her take on the 10 best wine bars in Bordeaux for their special Bordeaux issue, we tried over 30 to truly select the best of the best. We stand behind our recommendations. We personally visit every châteaux, eat at every restaurant, inspect every hotel and sample a lot of wine to give you the recommendation we're 100% sure will make your trip to Bordeaux a memorable one.
So come discover Bordeaux with us, through our vetted Bordeaux travel experiences!