Bordeaux isn't just about full-bodied red blends of Merlot and Cabernet Sauvignon. While 90% of the wine produced in Bordeaux is red, we're also home to one of the world's most famous and best sweet wine producing appellations: Sauternes. Château Coutet Barsac, one of the oldest Sauternes producing vineyards and a Premier Cru Classé from the 1855 Classification of Sauternes, is one of the best places to understand this complex sweet wine. With a tasting workshop that introduces each of the grape varietals that can make up a Sauternes wine separately, you'll come away with a deep understanding and appreciation for the complexity of Sauternes.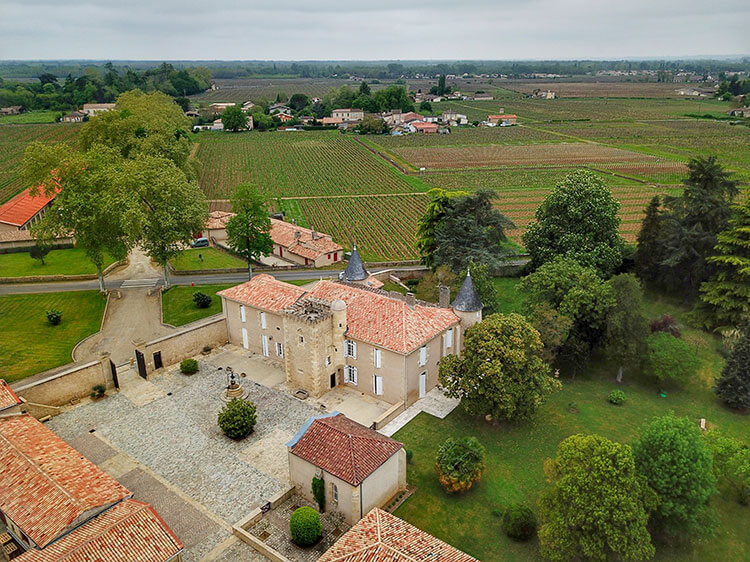 The History of Château Coutet Barsac
The Bordeaux region has centuries of ties with England and Château Coutet Barsac was originally built as an English fortress in the 13th century. The original square tower, which is typical of the military fortifications at the time when the Aquitaine was occupied by the English, still stands in the main courtyard today. A second 16th century tower was built on the northern plot as a keep for breeding pigeons and peacocks for the Gascon lords, another nod to the history and traditions of the Aquitaine during that time.
The estate was acquired by Charles le Guerin, Lord of Coutet and a member of the Bordeaux parliament, in 1643. It was at that time that Château Coutet Barsac had its first documented history of wine activities taking place there, making it one of the oldest Sauternes producing vineyards.
Like many of Bordeaux's more than 7000 châteaux, Château Coutet Barsac would change hands throughout its history. But it did remain in the Lord of Coutet's extended family for several centuries. In 1695, le Guerin passed the estate down to his nephew, Jean le Pichard, and his descendants continued to inherit the estate until 1788.
At that time, it was Gabriel-Barthelemy-Romain de Filhot, the president of the Bordeaux parliament and cousin to the former owner, who acquired Château Coutet Barsac. Unfortunately for Filhot, the estate was seized just a few years later in 1794 during the French Revolution and he was beheaded.
The family once again took control over Château Coutet Barsac when it was inherited by Marquis Romain Bertrand de Lur Saluces, the son of Marie-Geneviève de Filhot and Antoine-Marie de Lur Saluces. As de Lur Saluces also owned Château d'Yquem, Château Filhot and Château de Malle, he became the largest sweet white wine producer in the world at the time.
In 1923 a wine press maker from Lyon purchased the château, separating it from Château d'Yquem. The current owners, the Baly family, purchased the château in 1977. The Baly family even live in the château, which is something that is becoming less and less common in the Bordeaux wine region with many châteaux now owned by corporations.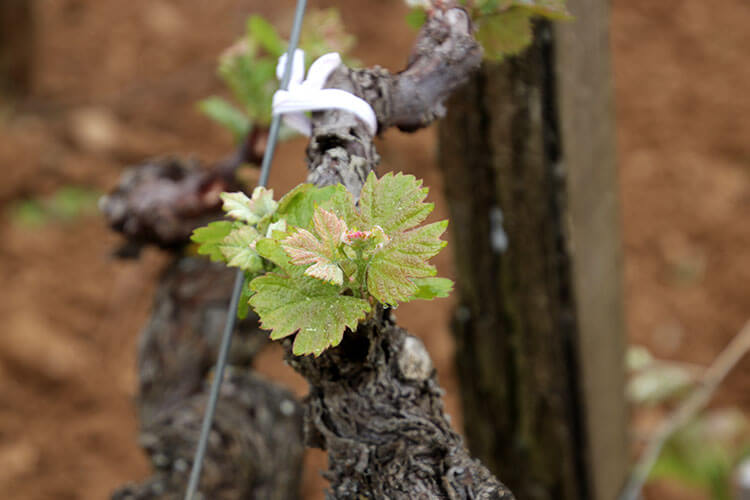 The Visit at Château Coutet Barsac
There are several different options for visits at Château Coutet Barsac that run from 1 hour to 1.5 hours. All the visits start out with a tour of the estate to see the vineyard, winery and barrel room. You even get to have a peek inside the small 14th century chapel, which is still used for special services.
Beginning in the vineyard, you'll discover the Sémillon, Sauvignon Blanc and Muscadelle grapes that are used in the Sauternes blend. But what makes Sauternes particularly special is a type of fungus called noble rot that is created by the unique micro-climate in this part of the Bordeaux wine region. Thanks to two rivers that run nearby, the Ciron and the Garonne, the varying temperatures of the river create a mist. Cool, foggy mornings are followed by hot, dry afternoons. The mist creates the noble rot, or botrytis, while simultaneously protecting the grapes from just about everything else. A bit of a science and bit of magic, really. These conditions have never been able to replicated anywhere else in the world.
Basically, the grapes are left on the vines a little longer than other Bordeaux varietals so that the botrytis can go to work sucking the moisture out of the grapes. What's left behind is almost a raisin with extremely concentrated sugars. A grape like Sémillon, which has incredibly muted aromas and flavors when harvested before botrytis has set it, suddenly becomes an explosion of aromas and flavors. The transformation isn't at all grotesque, like a name like noble rot might suggest. It's quite the opposite.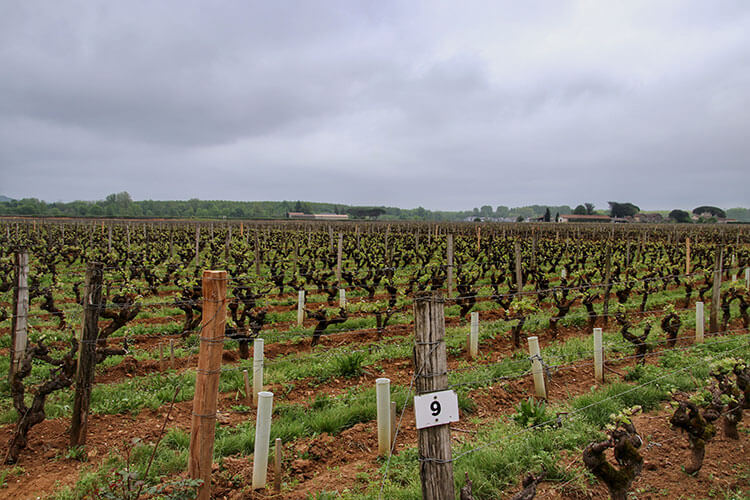 But the conditions aren't always right and producing Sauternes is a bit of a gamble. The yield per hectare is a fraction of that of a Bordeaux producing château, since you're attempting to press juice out of raisins as opposed to a ripe, juicy grape. While one vine will typically produce one bottle of Bordeaux wine in the rest of the region, one vine will produce one glass of Sauternes.
Botrytis also doesn't take effect on every bunch of grapes, or even every grape in the bunch, all at once. Whereas a Bordeaux producing château harvests grapes once per season, Sauternes producers will pass through their vineyards hand picking the botrytis infected grapes on multiple harvests that can span a couple of months.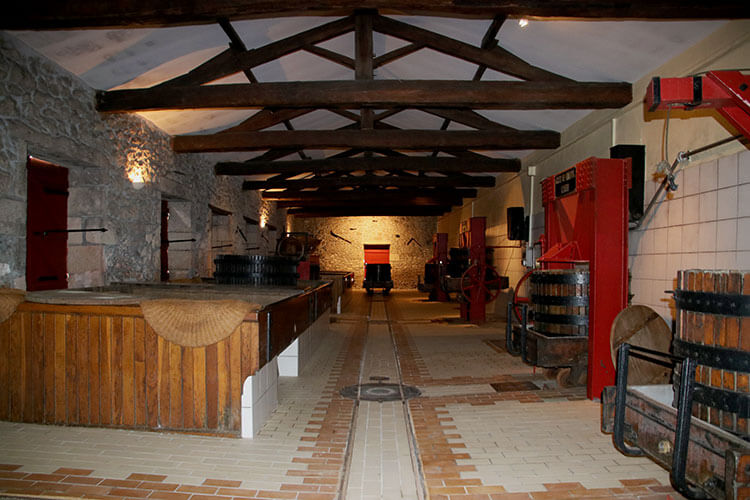 Back in the wine cellar, there are the original vertical wine presses from the 1920s that were installed when Henry-Louis Guy had bought the château. They're still used today, though the modern presses get the job done in a fraction of the time.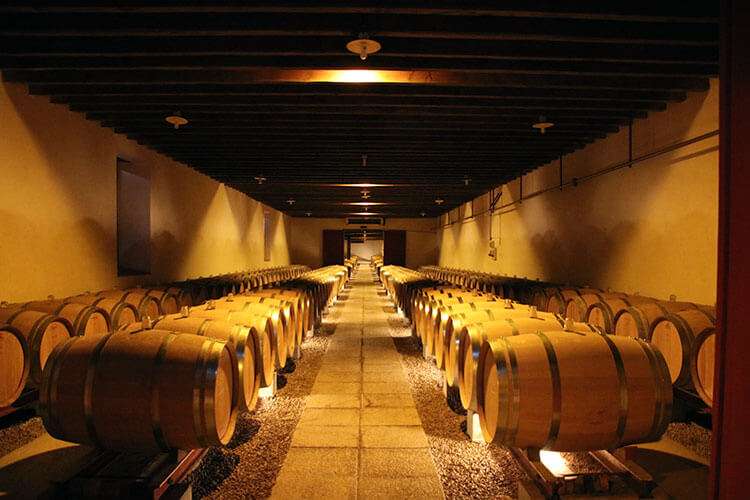 The barrel room is always one of our favorite parts of any châteaux visit. For Bordeaux wines, entering the barrel room is like being washed over with the sultry scents of red fruits and oak. But it's the sweet scents of pineapple mixed with caramel that dance across your nose in a Sauternes barrel room.
Not only is the smell wonderful, there's another unique feature of Château Coutet Barsac to be discovered. The barrel room of Château Coutet Barsac was once the former horse stables for Château d'Yquem, before the space was transformed in to the barrel room in the 19th century. It is the longest barrel room in Bordeaux, stretching 110 meters long. That's just slightly longer than our American football fields, and a whole lot of barrels. Over 860 barrels, to be precise.
The classic visit ends with tasting two of Château Coutet Barsac's wines: a barrel sample of the newest vintage of Château Coutet Barsac and a vintage of the Second Label, La Chartreuse de Coutet.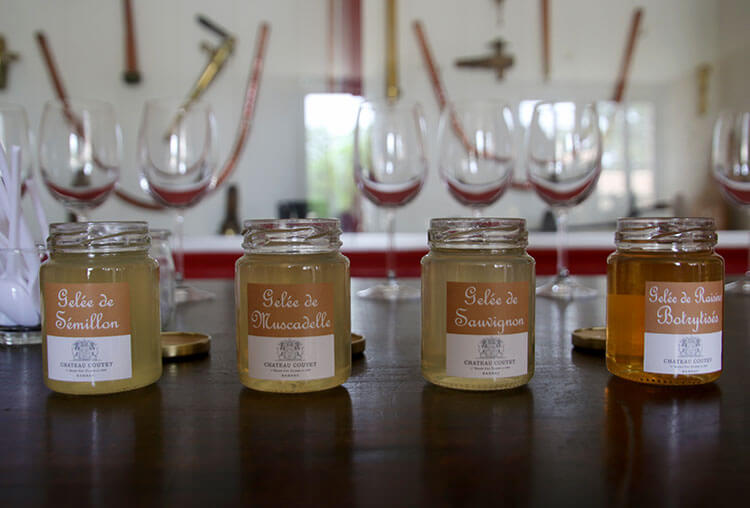 Discover Sauternes and Barsac Varietals Workshop
Often called "liquid gold", Sauternes are truly special wines. Pineapples, apricots and honey dance on the tongue in young Sauternes. As Sauternes age, the flavors become bolder and a vintage like 1989 transforms into tastes of toffees and chocolates.
How exactly does a blend of Sémillon, Sauvignon Blanc and Muscadelle span such a wide range of flavors from pineapple to toffee? And what exactly does botrytis do to the aromas?
This is why we loved Château Coutet Barsac's Discover Sauternes and Barsac Varietals workshop. They've taken the pressed grape juice from their Sémillon, Sauvignon Blanc, Muscadelle and botrytis grapes and made jellies.
Before tasting three Château Coutet Barsac wines, the workshop begins with tasting each Sémillon, Sauvignon Blanc, Muscadelle and botrytis jelly. Aside from at Château Pape Clement where the 5 Senses experience allows you to taste Merlot and Cabernet Sauvignon barrel samples before they've been blended, we have yet to visit anywhere else in the Bordeaux wine region that you can really experience the individual uniqueness of the grapes that go in to the blend.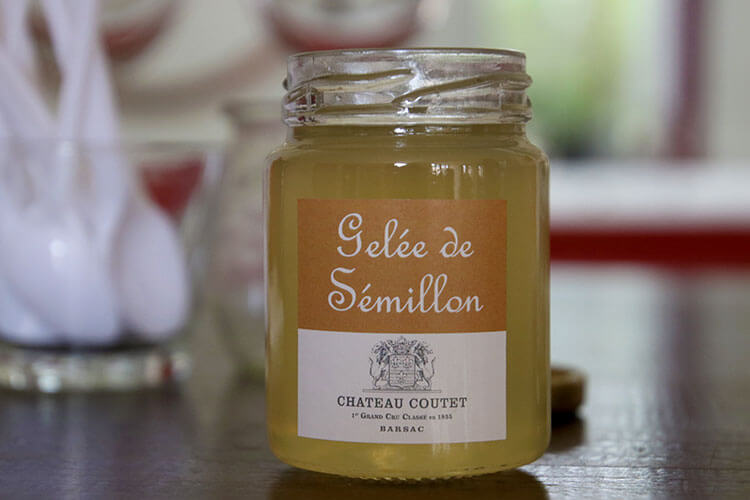 We're surprised to discover that Sémillon is incredibly muted. The aromas are almost indistinguishable. It smells and tastes like fruit, but it's all so light that nothing really makes your brain tick. Sauvignon Blanc grapes have tastes of tart fruits like lime, green apple, passion fruit and sometimes even floral notes. The Muscadelle grape is naturally sweet on its own, but there's also florals and a bit of pepperiness to it.
When tasting the blend, you can pick out some of those various characteristics, but unless you are a true connoisseur you probably don't know what characteristics each individual grape brings to the mix.
Of course, the biggest surprise is then trying the Sémillon with botrytis. It's almost hard to believe that this is even the same grape. Whereas the Sémillon picked before botrytis takes hold barely has a taste, with botrytis it's a sweet, bold flavor we want more and more of.
It's finally time to taste how these three grapes come together to make up the Sauternes wine that Thomas Jefferson once professed to be the best from the Barsac appellation. There's three wines with this workshop tasting: a barrel sample of the newest vintage of Château Coutet Barsac, a second vintage between 8 – 10 years old and a third vintage at least 20 years old.
On our visit, we tried the 2016 vintage that would be bottled very soon, the 2010 vintage and the 1989 vintage. The year we moved to Bordeaux, 2016, was a truly exceptional year across the entire Bordeaux wine region. The 2016 Château Coutet Barsac is fresh with tastes of pineapple and a pepperiness from the Muscadelle, which is really only used in the Barsac appellation. The 2010 Château Coutet Barsac is our favorite of the three vintages. Both 2009 and 2010 were also considered exceptional years, and this vintage has aged into big, bold flavors. The 1989 Château Coutet Barsac has further transformed, with toffees and chocolates as the standout notes.
While Sauternes is often served as dessert pairing, it can be too much. Sweet on sweet just cancels everything out, and suddenly you're not tasting anything but sugar. Sauternes and Barsac have a lot of pairing possibilities, depending on the vintage. If you're purchasing a bottle (or a few) to take home, be sure to talk about pairing possibilities. Cheese is always a good pairing, and a suggestion we now love is pairing Sauternes with spicy Asian food.
All in all, the Discover Sauternes and Barsac workshop is an enlightening look in to the world of the one of Bordeaux's most special wines.
Know Before You Go
Getting There
Visits and Tasting
Château Coutet Barsac can be reached by car in about 40 minutes from Bordeaux. Note that there is also a Château Coutet in Saint-Émilion, so be sure to select the proper one in Barsac when using a GPS.
Visits at
Château Coutet Barsac
are by appointment only on Monday through Friday from 9am to 12pm and 1pm to 5pm.